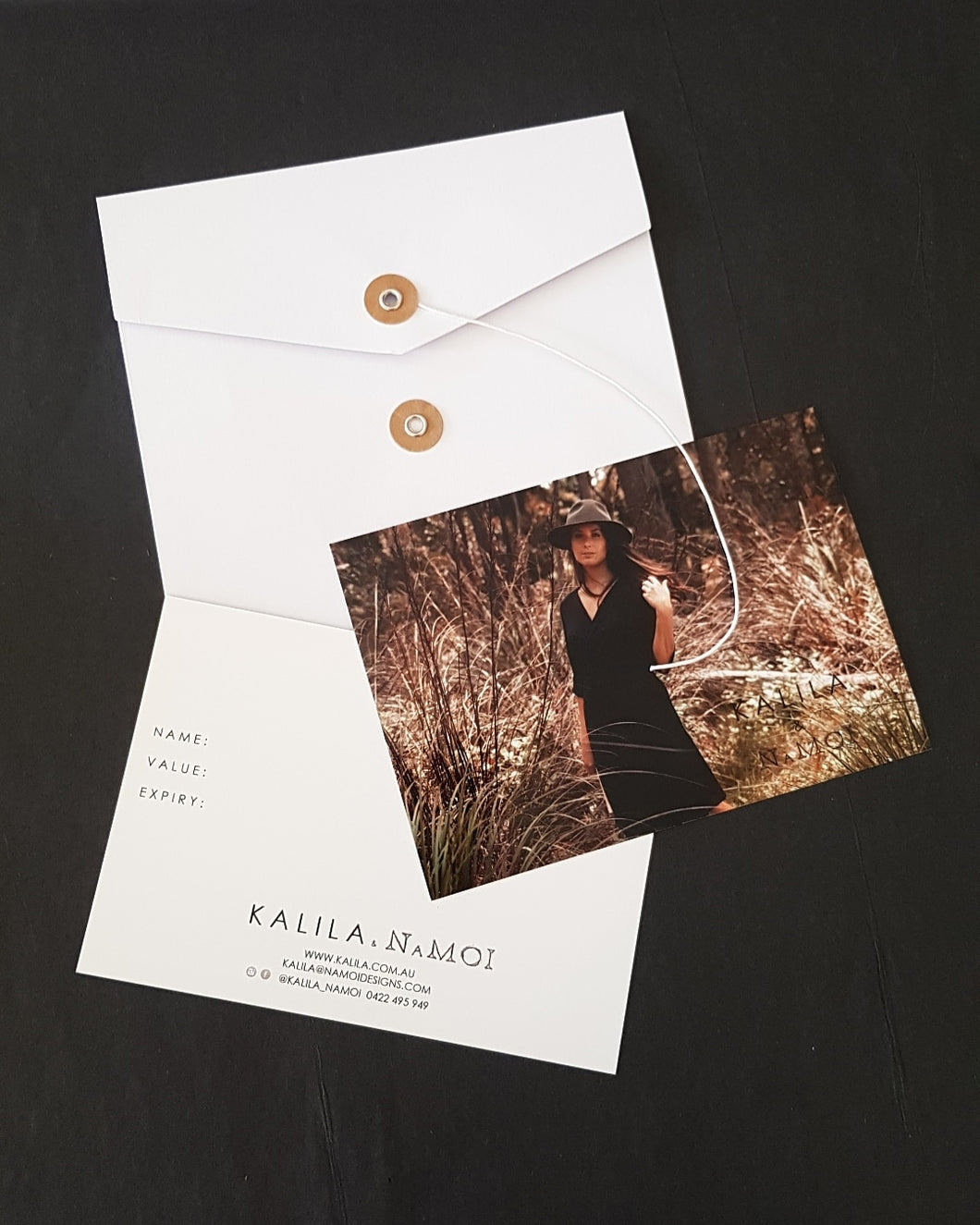 Kalila Namoi Gift Card
Regular price $16.74 Sale
Purchase a Kalila Namoi Gift Card for your loved one. 
The value can be redeemed in-store or online. 
29 Glen Osmond Rd Eastwood SA 5063
www.kalila.com.au
You will receive a code which can be used online or if you would like a physical gift card posted please specify at check out. Please also make a note of the address you would like the gift card to be sent to.